Briefing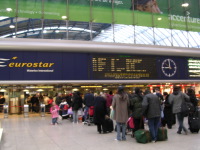 The best way to visit Disneyland from London is usually to buy a package deals (Eurostar + Hotel + Ticket in one offer).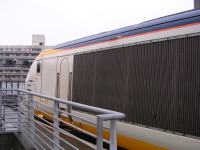 Eurostar will take you directly to the gateway station of Disneyland.
*Eurostar is now departing from St Pancras International Station in London.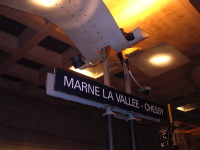 Some Disney official hotels are located away from Disneyland, but they offer free shuttle transfer between the hotel and station. Of course, the entrance of the park is walking distance from the station, Marne-la-Vallée - Chessy.
On the way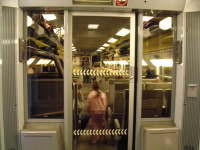 The Eurostar service to Disneyland is not as better as the one to Paris, so don't expect a better service when you ride.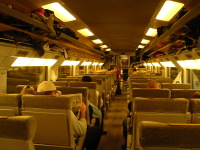 From London Waterloo, it only stops at Ashford International, and non-stop within France.
Disneyland Park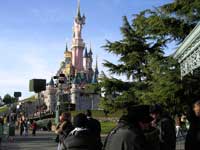 Disneyland Park is the main theme park in Disneyland.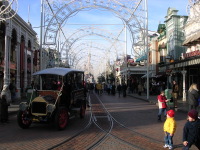 The main street in the park is always great spot for shopping.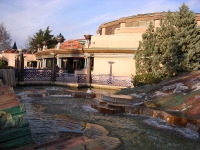 You will see nice scenery around the park.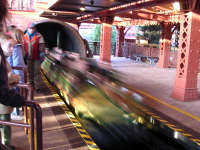 There are few attractions offering FASTPASS, the queue jumping ticket at the time slot shown. Space Mountain : Mission 2 is one of the ride offers the FASTPASS.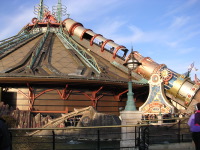 Space Mountain has an open Window on the track before the departure. It looks cool when you look from outside.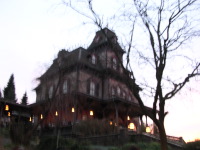 Phantom Manor is a funny haunted mansion gathered by 999 ghosts and witches.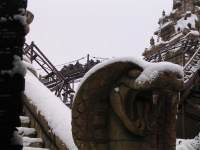 Indiana Jones and Temple of Peril: Backwards! is a coaster with an adventure theme from famous film.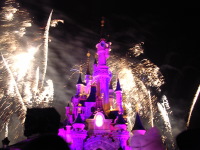 This is the daily fireworks at Disneyland Park. The castle looks better in the fireworks.
Walt Disney Studios Park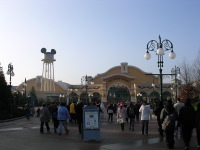 Studio Park is like the Universal Studio style theme park.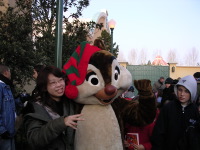 You can expect many Disney film characters here. Not only Mickey, you will also see some characters from recent Disney films such as Chip and Dale.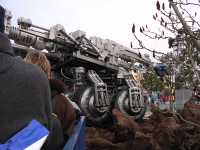 Many attractions and objects are based on some Disney films like Armageddon.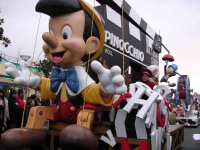 The famous parade is also held here.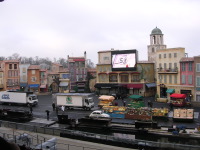 Don't miss the stunt show. Stunt Show Spectacular is very COOL!!!
Disney Village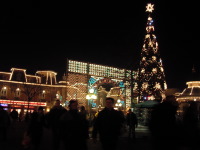 Disney Village is the area offering souvenir shops, restaurants, IMAX and discos. You may need to present your ID on entering at night.
Countdown... and New Year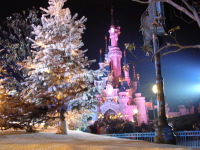 Many people were gathering in front of the castle for New Year countdown.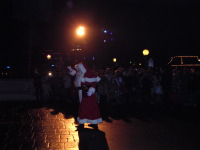 Even the Santa came out.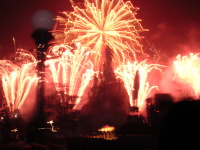 There were fireworks after the countdown. Where is Mickey?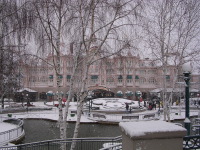 Next day, on New Year day, we had snow.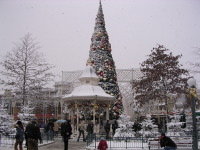 Snow made the park into magical world.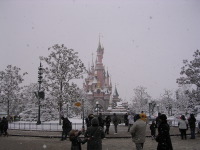 If you have a chance, you have to take a picture in front of the castle.